Anchor Song
by Zachary Woolfe
This is an excerpt from Even no. 1, published in summer 2015.
---
"Björk" was the most prominent opportunity in recent memory to answer the ongoing question of the role of music and the musician in the realm of fine arts. The modern museum, with its explicit focus on analysis, context, taxonomy, narrative, and (especially) juxtaposition, offers, at least in theory, a place for music to be experienced and assessed in a fashion that recordings and concerts cannot offer. And the art world was long friendlier to certain strands of experimental music than the music establishment. John Cage's avant-garde concepts, most famously 4'33" (1952), in which an instrumentalist remains silent for that length of time, followed Dadaist strategies of sharing authorship with an audience and felt at home in the context of visual modernism. With debts to Marcel Duchamp, whose 1913 Erratum musical assigned through chance procedures the notes sung by three voices, Cage embraced compositional strategies guided by approaches like I Ching divination. Chance also played a fundamental role in the impish performances of Fluxus artists of the early 1960s, whose "scores" demanded performers drag objects across a piano or simply drip water into a bucket. One of the movement's key artists, Nam June Paik, was trained as a composer; his collaborations with the cellist Charlotte Moorman included Opera Sextronique (1967), which asked her to play in various states of undress.
Young composers noticed. It's no coincidence that the intriguing psychoacoustic effects of Philip Glass and Steve Reich's signature mixtures of droning repetition and restless propulsion were first heard in galleries (Leo Castelli's, Paula Cooper's) and museums. Reich's early phase pieces had their most prominent showcase at the Guggenheim in the spring of 1970. His seminal Drumming, a slowly shifting work for percussion and voices, had its premiere at — where else? — MoMA in December 1971. Both Glass and Reich were included in the 1969 exhibition "Anti-Illusion: Procedures/Materials," a landmark exhibition at the Whitney, organized by Marcia Tucker and James Monte, that first brought post-minimal and process art into the context of a museum. There, Rafael Ferrer's melting blocks of ice and Michael Snow's films of dripping water were complemented by the "process music" of Glass's additive cycles and Reich's endlessly churning phase and electronic feedback pieces. Museums and galleries were all friendlier to this "downtown" music scene than were, say, Carnegie Hall or Lincoln Center, and in Europe the situation was little better. Major American concert halls in the late 1960s were only beginning to present twentieth-century styles, decades after Schoenberg and Webern first mounted their attack on tonality. They were unprepared for, uninterested in, or openly hostile to types of modern music — the putative minimalism of Glass and Reich; the psychedelia of La Monte Young; the extended vocal techniques of Meredith Monk — that seemed at first glance to be detached from the western tradition.
That the gallery Broadway 1602 recently revived David Tudor's electronic sound installation for Merce Cunningham's 1968 dance Rainforest demonstrates the degree to which the art world remains a tighter fit than mainstream musical circles for certain strands of experimental music. (Rainforest, in its original incarnation, also featured Andy Warhol's Mylar-balloon installation Silver Clouds and flesh-colored leotards and tights, which Jasper Johns sliced with a razor blade.) Cunningham regularly employed experimental music in his dances, which almost always presented movement and sound nonsynchronously. But Tudor's work, whose feedback-generated sounds evoke the squawking of forest animals and birds, stood wholly on its own in this new presentation, the latest iteration of a long series of transmutations by which his Rainforest has proceeded from dance accompaniment to an immersive environmental performance to its present status as a sound sculpture. The result is that Tudor (1926–96), best known during his lifetime as a performer (he gave the premiere of 4'33" in 1952), is now little played except in art contexts like this one; he is a composer who at this point might more accurately be termed an artist.
---
The American art world's embrace of composers and musicians in the 1960s and 1970s formed part of a larger expansion of the terrain of contemporary art, which began to stretch beyond traditional media to include conceptual works, body-oriented practices, and even political action. That expansion has continued apace, of course — with paradoxical effects. Looked at one way, today there is more music in the art world than ever before. But now, that music is mostly being produced, performed, and transmitted by artists. Professional composers have less, not more, of a place in the museum than they did fifty years ago. The near total erasure of the boundaries delimiting contemporary art could have led to a grand interdisciplinary future. Instead, it seems to have offered a permission slip for artists to overlook developments in contemporary music and just make their own tunes.
The boom in performance art that began in last decade has been accompanied by lots of singing and noise, and video-saturated galleries bleed with the sound of more or less talented playing, or else appropriated Bach and Beyoncé — more frequently the latter. More saliently, there is now a large population of visual artists who play music alongside their primary outputs. Johanna Billing, a Swedish artist whose videos often feature musical improvisation or practice, also runs a record label, Make It Happen. Mariechen Danz, a German-Irish artist based in Berlin, makes not only sculptures and drawings but also billowing costumes with layered imagery that she wears while performing with the electro-pop band UNMAP. And there are others, such as Martin Creed, whose low-fi punk rock does interact with the rest of his art, if barely. His band played at his solo exhibition opening at Hauser & Wirth in London in 2011, with its single, "Thinking/Not Thinking," for sale at the show, packaged as a CD. "I don't know if it's better to think or not to think," he said of the song, laughing, before playing it for a video feature produced by the Guardian. "But I think it's probably better not to think."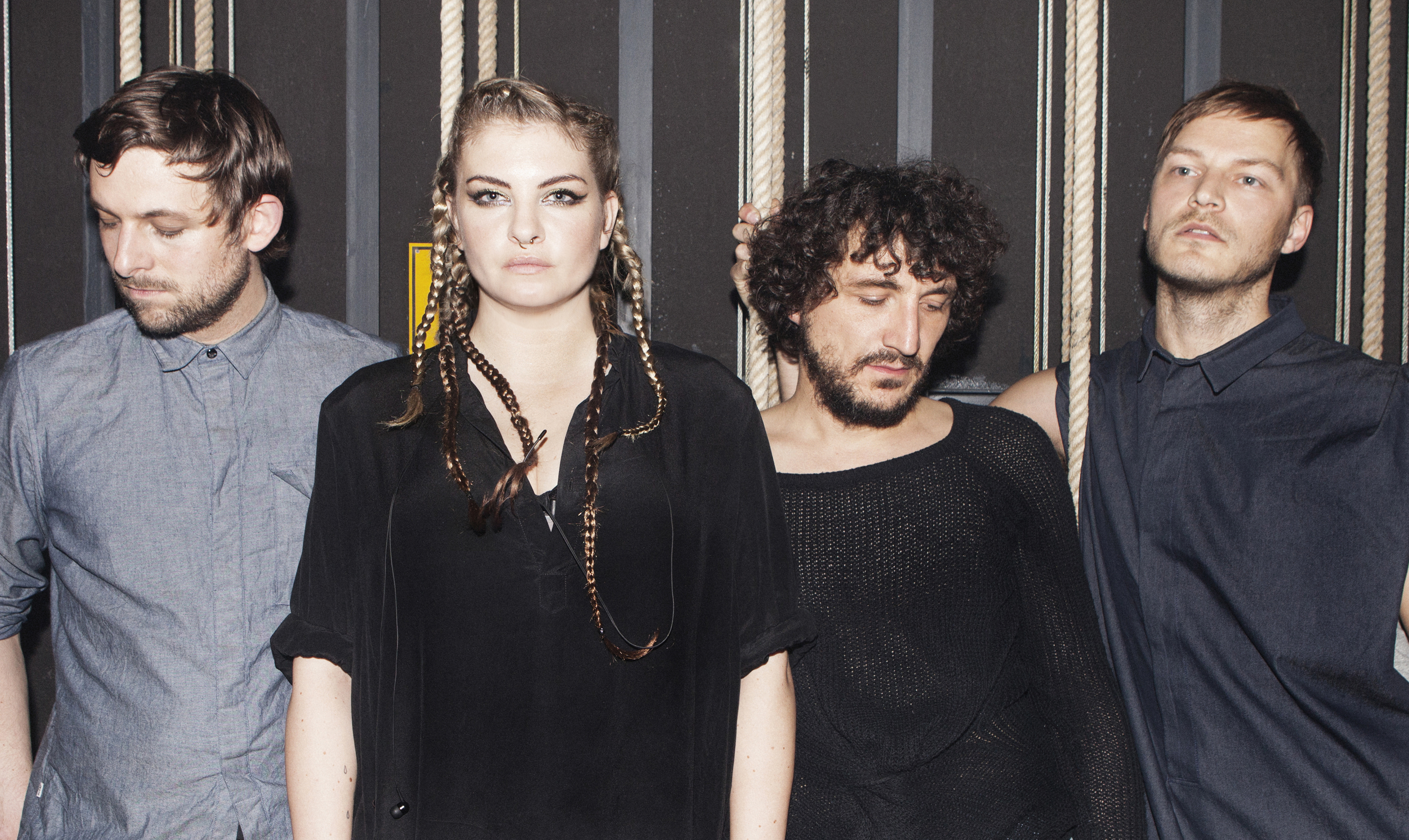 His Work No. 1020 (2009, most recently performed in New York at the Kitchen in 2013) is a dance, accompanied by Creed's video work, against which he and his band play just five notes, each one indicating one of the five main positions in classical ballet. This is meant to be a riff on virtuosity and art making: look, it seems to indicate, at the naïve simplicity of the rock music as opposed to the precision and training of the ballet dancers. It seems inescapable that this "stupid" music only burnishes Creed's reputation if it gives a sense of him as creating something authentic and uncollectible. Even as a CD, music serves here less as a medium than as a relief, a marker of raw creativity rather than an object up for critical consideration.
Not unlike the recent vogue for poetry, written by artists with no engagement with, or even knowledge of, contemporary poetry, music among artists seems intended to function as a free zone for pure expression unmediated by formal artistic legacies. You need not look further than the instastar Korakrit Arunanondchai, an artist who not only fills galleries with such feeble fare as denim bean-bag chairs, but also belts out Thai pop music at openings and parties, more often than not with his shirt off and an e-cigarette in hand. The music has a purpose: Korakrit's smartphone-wielding fans seem to turn off their critical faculties when he croons, never to regain them in front of his moody installations and paintings. If you play your music loudly enough, it seems you too can convince people you're an artist.